Menzel Roofing Services is locally owned and operated.
Our Roofing Company serves Seminole County in Florida
GET A FREE ESTIMATE CALL NOW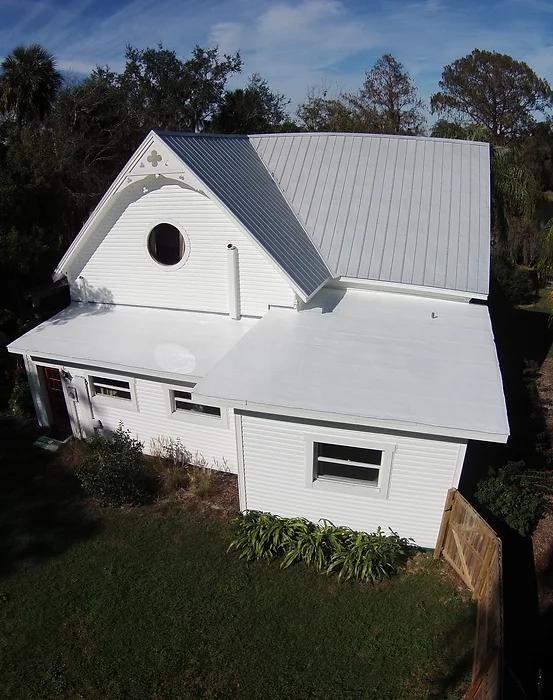 You Can Pay More Money
But You Can't Buy A BETTER ROOF!
Turn to the professionals at Menzel Roofing Services, LLC when you are in need of quality roofing services. We are a locally owned and operated company offering skilled roofing services to residential and commercial clients in Winter Springs, Longwood, Sanford, Casselberry, Lake Mary, Heathrow, Altamonte Springs, Oviedo, and the nearby areas of Seminole County Florida.
From simple roof repair to full roof replacement, roof insurance claims, and commercial roofing, our staff is ready to serve you. We assure you that our roofers will deliver quality workmanship at a competitive price. Call Menzel Roofing Services, LLC at (407) 752-9800 today to learn more about our services.
▬

WE ARE WELL KNOWN AND WELL RESPECTED CERTIFIED ROOF INSTALLERS

100 % Free Estimates! We'll come out to your home or business to give you an honest assessment where you can ask questions and learn more about your options!

Residential Roofing
If you are in need of a roof replacement, Menzel Roofing Services, LLC can help. Our process begins with a free roofing estimate. We're excited at the prospect of each job, so we want to deliver the best information for your needs as soon as possible.
Commercial Roofing
Menzel Roofing Services, LLC specializes in commercial, institutional, and industrial roofing. Our vision is to be your full-service roofing contractor with expanded services in roof maintenance and repairs.
Roof Repair Services
Most leaks occur when there are missing, or cracked roof shingles due to weather conditions like a severe rain or hail storm, or if you have a flat roof, it is blistered or cracks occur. At Menzel Roofing Services, LLC, we have served our community with professionalism and honesty. We have earned an excellent reputation by providing maximum value on every roofing project.
Solar Energy Solutions
Menzel Roofing does Solar Energy Solutions. More Coming Soon!
At Menzel Roofing Services, LLC, we believe in honest, hassle-free service — and that all starts with a free estimate.

TRADITIONAL FUNDING FOR OUR ROOFING SERVICES
Your home is not used as collateral, there's no application fee, no closing or appraisal costs, and no prepayment penalties. You have a choice of payment options, and you can use one of our fast and easy application methods.
PACE FUNDING FOR OUR ROOFING SERVICES
No credit requirement for roof financing. Replace your roof now with no upfront costs. Select roof financing you can afford. PACE Funding rates are always fixed and start as low as 3.49% / 4.01%.